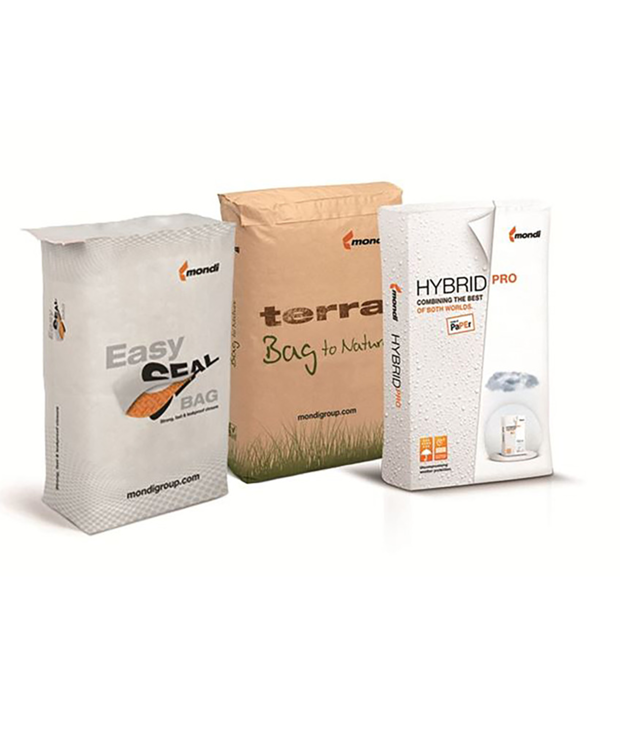 Pasted Valve Bags
Pasted valve bags are closed bags made of high quality materials, designed for high-speed filling through a valve on spout packers with flexible closure options.
---
Easy-to-open with handle

Ideal for pet food and pet care products

Prime for building materials including cement, plaster, and dry mortar
---
Benefits
High-speed filling

Flexible closure options

Optimal storage and transport
---
---
Applications
Valve bags are used for a vast number of applications primarily in the building materials and food industries, including cement, plaster, dry mortar, pet food, pet care products, animal feed, seeds, chemicals, minerals, detergents, granulates and food (DIN EN 15593).
---
---
Specifications
---
Sizes
Width: 7.5 in to 27 in
Bottom: 3 in to 8 in
Length: 10 in to 50 in
Number of plies: 2 to 5
---
Materials
Bleached or unbleached paper ranging from 40 lb. to 70 lb. Poly-coated plies or HDPE films (High Density Polyethylene) can be incorporated for enhanced moisture protection.
---
Printing
Up to 8-color printing available
---
---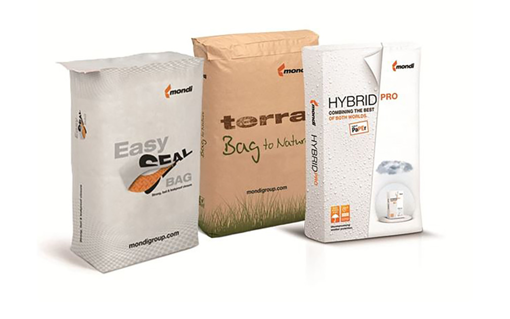 Accelerate the Production Process
Pasted valve bags deliver top performance wherever high-speed filling processes are used. The closed-bag design is made for high-speed filling through gravity packers, impeller packers, air packers, screw packers or grooved belt packers. Filling performance and protection properties can be tailored to your needs and can be equipped with PE-free film or PE-Inliners where enhanced moisture protection is needed
We're passionate about providing exceptional solutions and can't wait to hear from you!