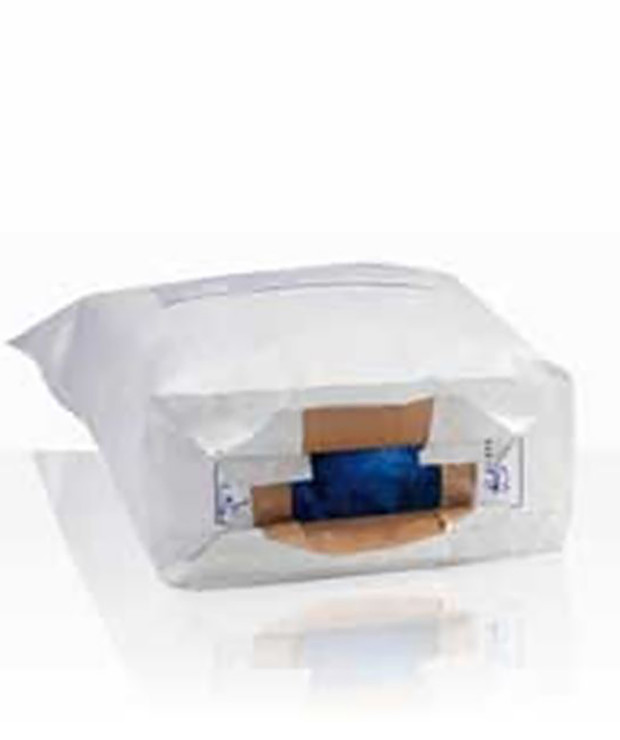 PE-Inliner Bags
PE-Inliner bags are equipped with a moisture barrier for hygienic packaging. Available closure methods are either by sewing or folding over/gluing down. Additionally, the PE-Inliner can be sealed separately after filling for increased protection. The PE-Inliner can be used with both open mouth bags and pasted valve bags.
---
Food safe

Highly sophisticated anti-counterfeiting label

Hygienic packaging
---
Benefits
Various barrier functions available

Patented solution for optimized filling

Hygienic packaging

Food safe

Easy Open

Security Label
---
---
Applications
An integrated tear-open strip allows easy opening of the bag to quickly release the contents, eliminating paper shreds that can contaminate your product when opening the bag with common devices.

The highly sophisticated anti-counterfeiting label successfully combats product forgery.
---
---
Specifications
---
Sizes
Width: 180 mm to 750 mm
Bottom: 70 mm to 1000 mm
Length: 240 mm to 1390 mm
Number of Plies: 2-4 (including PE tube)
---
Materials
Bleached or unbleached paper ranging from 70 grams to 120 grams
---
---
We're passionate about providing exceptional solutions and can't wait to hear from you!