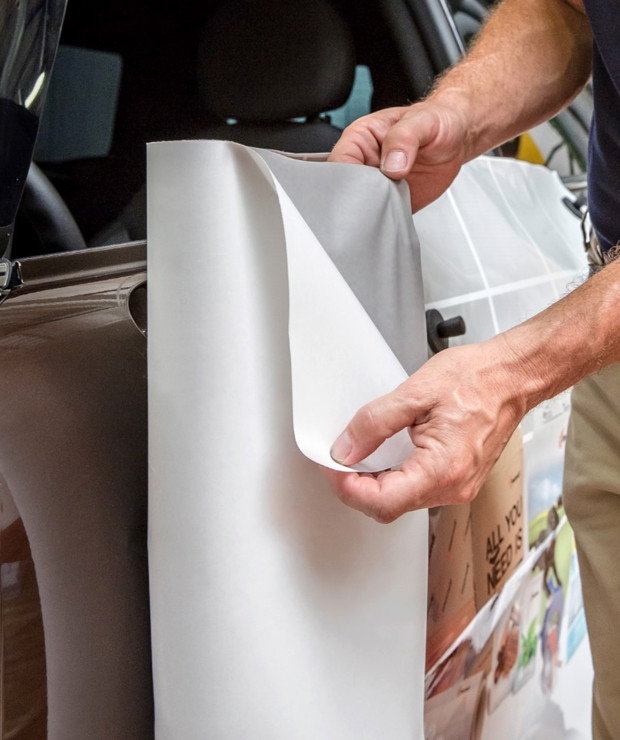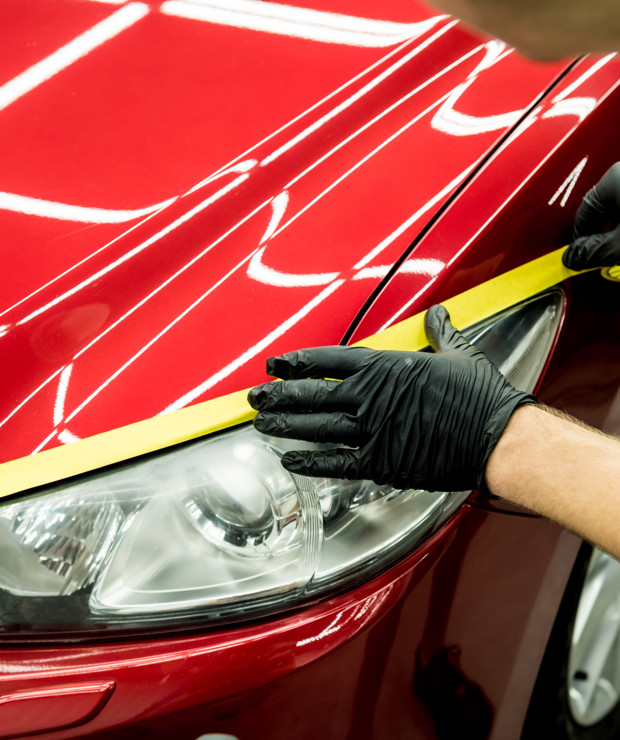 ---
Benefits
Optional digital liner with a lacquer to absorb volatile molecules of uncured silicone and avoid transfer onto print surface

Optional sealed edges for protection against ambient moisture absorption

Large range of in-house test methods

Release values can be adjusted according to our customers' requirements

Unprinted or printed on the reverse side or under silicone

Individual packing and slitting possibilities on customer's demand
---
---
Sustainability
NextLiner: The world's first sustainable PCK liner, based on 100% recycled fibers which offers up to 60% CO2 reduction. Renewable polymer coating available.

AirXLiner™ CCK: Plastic free, sustainable kraft paper, solvent-free silcone (platinum cured), available up to 135gsm
---
---
Applications
Advertising Films

Vehicle Marketing

Traffic and Safety

In-Store Advertising

Public Displays and Banners
---
---
Release Liners Designed for Graphic Arts Applications
Release liners are a preferred option for a broad range of graphic arts applications, as with advertising films (vinyl, PET, PVC, etc.), in-store advertising, public and exhibition displays and banners, signs and reflective films. Our liners offer excellent lay-flat characteristics, dimensional stability and adjustable degrees of rigidity. Moreover, we have the technology to provide optional features and sealed edges for protection against ambient moisture absorption.
Smooth operator
Mondi's innovative AirXLiner™ offers an easy release, paint-like finish to wrap your next masterpiece in.
By focusing on the three pillars of air egress, the ability to slide and reposition the wrap, and the invisibility of its performance features, we can offer the perfect, bubble-free surface you need.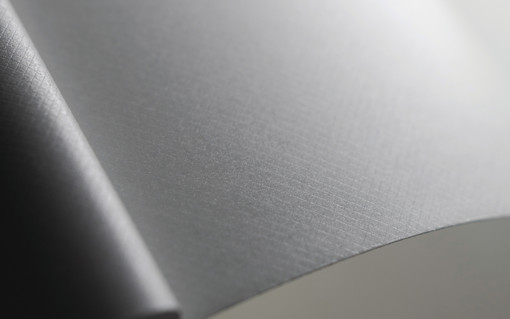 AIR EGRESS
No more bubbles
Mondi's AirXLiner™ presses a system of microscopic canals onto the adhesive layer of the film during the production process, creating canals to release trapped air. If bubbles form when the film is applied to your surface, you can easily push them out. No air release tool required.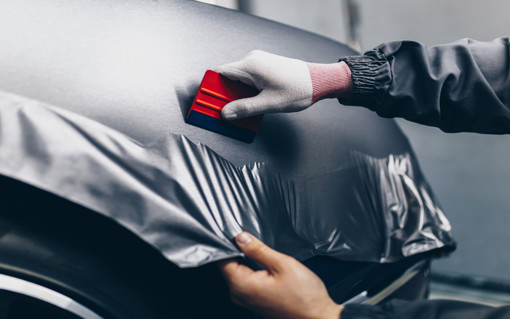 SLIDE AND REPOSITION
Wiggle room
Air canals aren't the only thing you'll find when AirXLiner™ is under the microscope. We have added thousands of tiny peaks that keep most of the adhesive from touching your surface, allowing the wrap to slide easily until firm pressure if applied. And even then, AirXLiner's matte adhesive enables the wrap to be removed and repositioned, until it sets 24 hours later.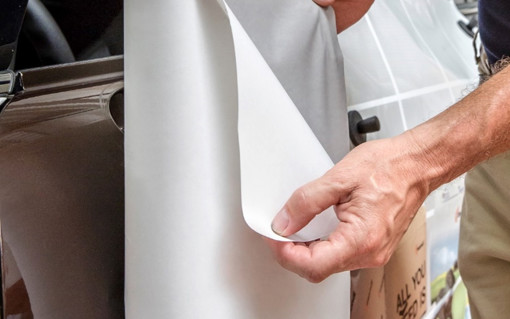 INVISIBLE
Flawless finish
Our advanced technology not only provides the air canals, peak and matte adhesive to provide a smooth, sliding and repositionable finish, it makes these features invisible. By absorbing the shallow channels into its adhesive layer after application, AirXLiner achieves a paint-like finish
We're passionate about providing exceptional solutions and can't wait to hear from you!